REALTOR®
EDUCATOR
VOLUNTEER
I was born and raised in wonderful Yorkton, Saskatchewan with my older brother Nicholas by our parents Dan and Laura. This "small" city is a fabulous place to raise a family with a community feel and benefits of activities and hey, it doesn't take you an hour to get across town!
I am truly blessed with the life I live; my career, my passions, and my family and friends. I started in the Real Estate profession at the age of 19 and haven't looked back. As a little girl, Real Estate was always a possibility in the back of my mind and now I'm doing what I love everyday. My dream has always been helping people find their "Home Sweet Home". Real estate provides the highest returns, the greatest values and the least risk! I feel privileged to help people attain this.
For the past 5 years I have been a Director for Region 1 with the Association of Saskatchewan Realtors and I am honoured to continue for yet another year. I volunteer as the chairperson for Quality of Life Committee ASR, and Committee member with the Young Professionals ASR. Locally, I have spent the last 4 years as a committee member with Snowarama Easter Seals and look forward to many more. Giving back is the biggest reward! I strongly believe we need to continue our knowledge and education to be the best we can be. I am a Seller and Buyer Accredited Representative. I continue to keep up-date, learning and staying informed with the Real Estate Community.
I also have the honour to instruct at the local dance studio. I am a Certified Acrobatique AcroDance Instructor and certified A.D.A.P.T Dance Teacher. I love to create and tell a story through dance and seeing my students emotionally connected to a piece leaves me speechless. The joy of teaching is overwhelming and I am so honoured to be able to express my creative ability with amazing students.
I love to organize, decorate, clean and spend time walking my dog Max. I am thankful for my community, clients and family that continue to support me in making my career a memorable one!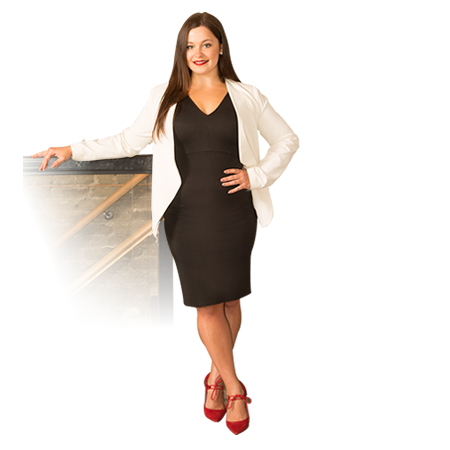 "I strongly believe we need to continue our knowledge and education to be the best we can be."